About Our Company
Expect the Best
OneService is a trusted group of service companies dedicated to commercial building services and uniform security services. Our customers include building owners, managers and developers, commercial property and facility managers. Residential property managers, complexes and HOA's. We service the entire New York metropolitan area (NY,NJ,CT).
We are a family owned and operated business and have been providing our services for more than 30 years. Our ownership and senior management are active in all day-to-day operations and in every aspect of the business. We are relationship driven and are responsive 24/7 and pride ourselves on same-day resolution of customer service issues.
We are completely transparent. We have extensive experience in providing our service offerings and possess trusted knowledge of the products and equipment we use. We always look to incorporate the latest in technology at our customer accounts and we continuously invest in our people.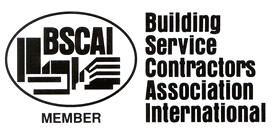 Request a Quote
Sustainability
Sustainable Solutions = Sustainable Results
OneService believes that healthy work and learning environments mean happier people, so we have designed our services to reduce the impact on the environment without compromising performance.
Sustainable cleaning and maintenance methods
Efficient use of water and energy
Waste management
Environmentally preferred cleaning products and equipment
A fully engaged staff, trained in spills management, water conservation, waste disposal and recycling
Let us assist you with your green operations and recycling initiatives. We can follow your established protocol or help you launch a comprehensive recycling prog
We are Responsible
We believe that being socially responsible means to positively impact the communities in which we work and live. In recent years, we have supported various organizations through volunteer initiatives and financial contributions. Some organizations that are closest to our hearts include the following:
Pledge of Performance
A promise made is a promise kept.
Our dedication first and foremost is to you, our customer. We promise that we will remain committed to you, by providing you with Our Pledge of Performance.
Our pledge means that we shall:
· Provide Competitive Pricing
· Consistently Deliver Unparalleled Quality Service
· Direct and Clear Communication
· Effective Daily Supervision
· Continuous Training of our Staff
· Strong Ownership Involvement
· Experienced Operations Team
· Strong Supplier Relations
· Use of most effective, efficient supplies, technology and equipment
· Ethical and Accountable
· Responsive 24 hours a day, 7 days per week, 365 days per year
We pledge this to you, our customer.
Mission Statement
Our Mission
To be a leader in the Commercial Cleaning and Building Services Contracting Industry. To deliver the highest quality service and value on behalf of our customers. Investing and delivering excellence through developing knowledgeable, well-trained employees and in being a contributor to and for the good of our community.
Our Core Values Define Who We Are…
We believe our Core Values will help us to remain focused so that we may continue to provide the highest quality of service which our customers, suppliers and employees have grown to expect;
SERVICE: Providing exceptional service to our clients
ETHICS: Demonstrate integrity in Everything we do
WORKPLACE: Providing an environment where employees feel a sense of pride, appreciated and have the ability to learn and develop
PEOPLE: Continuous investment & development of our Employees